Bridge Propping Foundations & Centre Reserve Modifications
Project Start
September 2018
Project Complete
November 2018
Project Value
£332,000.000
Project Location
M56 Junction 11 & 12
Contract Type
NEC 3


Scope of Works:
BDB Special Projects were contracted by Balfour Beatty Mott MacDonald under the Area 10 ASC to undertake the construction of reinforced concrete bases within the central reserve of the M56 Motorway.
The bases are required to facilitate the long term propping of the Expressway Bridge that crosses over the M56 between junctions 11 & 12. In addition to the bases new drainage; pipes, manholes, road gullies, & Aco channels have been installed within the central reserve. During the scheme, the central reserve area was completely modified over a total length of approximately 400m. These works involved the excavation of existing carriageway construction, preparation of formation, installation of new sub-base material in the preparation of new surfacing and VRS & Deltablock barrier.
The Challenges:
The BDB management team were part of the ECI (Early Contractor Involvement) process for the scheme, Working collaboratively with BBMM JV & other members of the supply chain to develop temporary works designs in advance of the works starting on site. Existing bedrock levels were unconfirmed prior to the works starting on site, therefore, various construction options were considered in preparation to cover all eventualities once on site. Other challenges encountered on site included working within permanent traffic management in the central reserve on the busy M56
Collaboration
BDB Special Projects worked collaboratively with other supply chain partners to successfully deliver the scheme:

BRIDGE PROPPING & MONITORING

GROUND SUPPORT & TEMPORARY WORKS DESIGN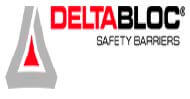 WHAT OR CLIENT SAID:
"You may already have heard, but I wanted to make it a bit more formal, that during the installation of the propping system Mabey operatives were very complimentary about the quality of construction and finish to the propping foundation bases at Expressway. Entry in the Observation Report reads 'Mabey commenting on how professional the finished work is to the concrete pads, excellently finished levels and smooth. Quote from Mabey's Tony Davis " the best I've ever installed props on out of a thousand jobs.
I have also previously commented to you on the high quality of finish achieved on this scheme. Well done to you and your team on site to get this recognition from colleagues' on site. Please pass on the above comments to your team on site."
Mangat Bansal – Structures Integrated Portfolio Manager – BBMM JV
MORE PROJECTS
CONTACT US